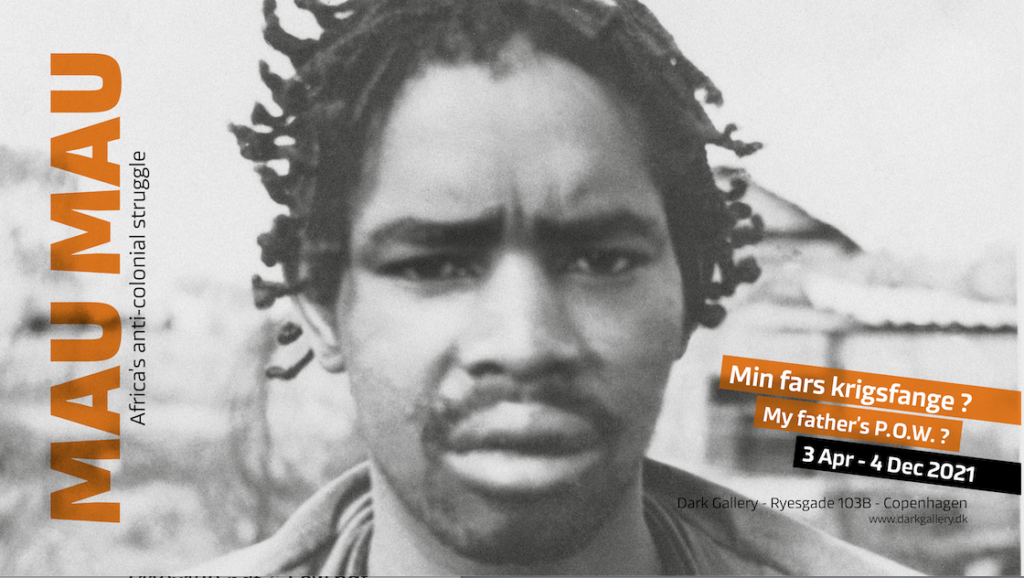 3 April – 4 December 2021
MAU MAU is a documentary photo exhibition based on a never-before published war diary and photo album of a British soldier serving in colonial Kenya in 1955.
For decades, coffee-growing European settlers, including Danish storyteller Karen Blixen, had colonised the ancestral lands of the Kikuyu tribespeople in the Kenyan highlands. When MAU MAU insurgents rebelled against the colonists in the 1950s, the Kikuyu suffered the worst British war crime against civilians since the RAF bombing of Dresden in World War II.
More than 1.5 million Kikuyu were deported by the colonists to Nazi-style concentration camps where they suffered starvation, torture, rape, summary execution, forced labour, and rampant epidemics.
The MAU MAU exhibition is a personal journey of discovery by a son of the British soldier – in search of answers to questions never asked.