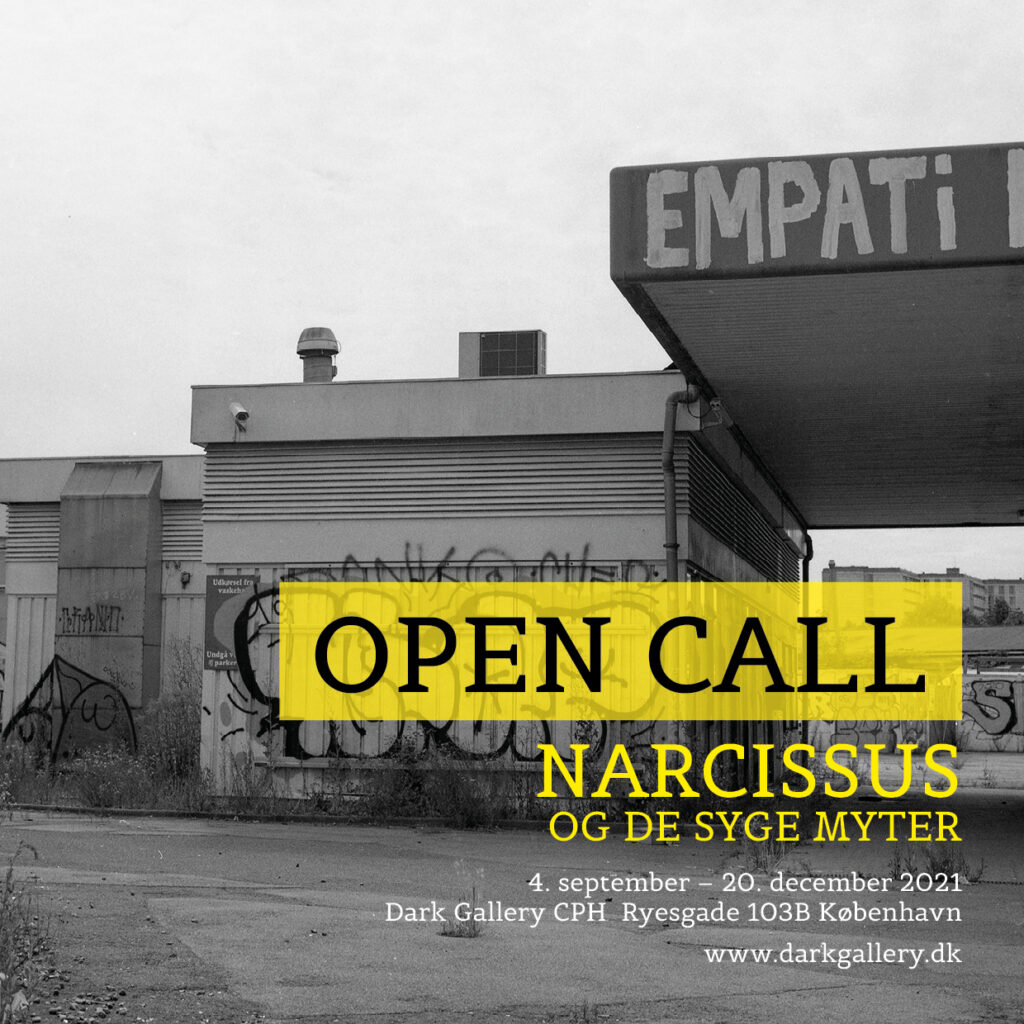 Open Call
May 2021
Dark Gallery CPH invites photographers, models, artists and anyone with psychiatric experience to take part in a collaborative artwork for the exhibition "NARCISSUS – og de syge myter" (NARCISUS – and the pathological myths).
Subject-matter
The classic myths of Antiquity are the founding narratives of modern-day psychiatric diagnosis. They are tales of phobia, traumas and madness. In the Greek myths, these states of mind were often seen to be induced by the gods. "NARCISUS – and the pathological myths" seeks to mirror these ancient tales in our panicked age of pandemic and power-grabbing narcissism.
The artwork
The artwork will consist of 5-7 individual collages of analogue photos each consisting of 4-16 images organised to create semi-kaleidoscopes. The framed collages will be exhibited in a blacked-out gallery space illuminated by visitor interaction. Candle-lit shrines will furthermore be erected by the curb-side in the gallery neighbourhood to commemorate the fictional drive-by killing of mythological figures.
The aim
The aim of the exhibition is to emotionally engage the audience in the twisted mind frame of our times and to reflect on the fragility of such values as truth, generosity, empathy and compassion. The choice of tactile analogue photography as the exhibition media seeks to emphasise the authenticity, urgency and timelessness of the messages.
The process + timeframe
The exhibition process will start with workshops in late June and early August 2021. Participants unfamiliar with analogue photography will be offered an introductory course. All expenses for materials used in the exhibition are to be covered by the individual contributors. The exhibition opens on 4 September 2021 at Dark Gallery CPH and will be part of the programme for the Golden Days Festival.
Please contact the gallery directly.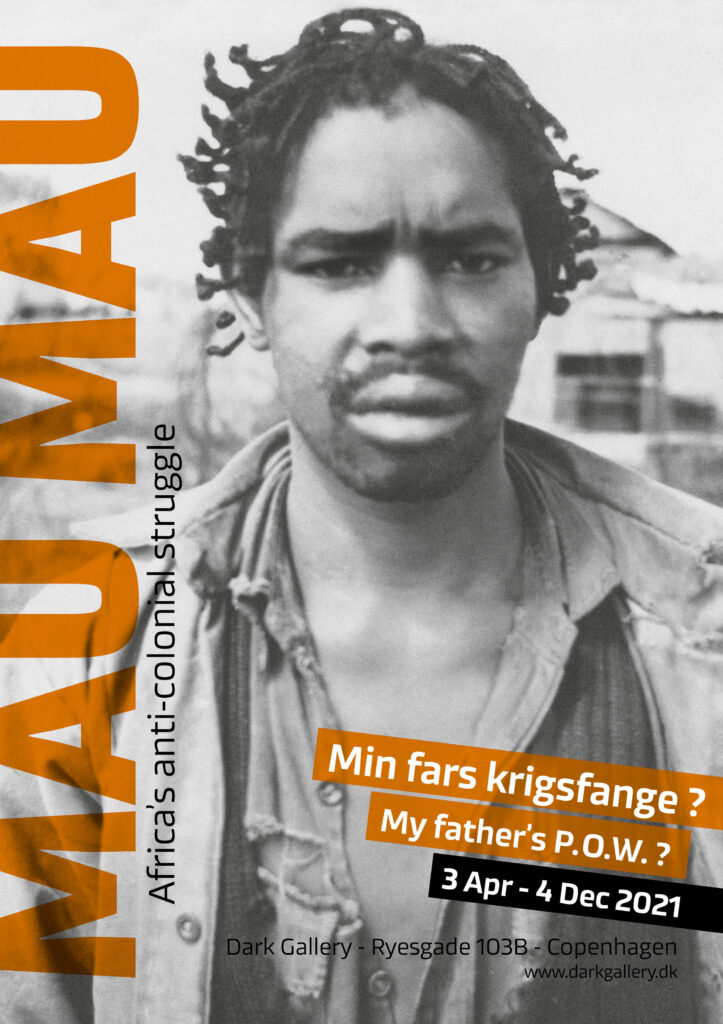 MAU MAU-udstillingen er en personlig beretning, hvor en søn af en britisk soldat søger svar på sin fars rolle i det, der endte med at blive den værste britiske krigsforbrydelse mod civile siden luftbombardementet af Dresden under anden verdenskrig. Deltog hans far i forbrydelserne? Tog han krigsfanger? Oplevede han de britiske kz-lejre, hvor op mod 1,5 millioner civile blev udsat for rå tortur, sult, tvangsarbejde og epidemier?
Kender du krigsfangen på plakaten?
Dark Gallery CPH søger kontakt til Mau Mau-krigsfangen på udstillingsplakaten. Han er ukendt og blev tilfangetaget af britiske styrker i August 1955 i Kenya. I dag ville han være ca. 85 år gammel. Vi vil meget gerne høre hans historie – hvis han ellers overlevede de britiske interneringslejres systematiske dødsvold.
MAU MAU-udstillingen har åbent 3. april – 4. december 2021. Åbningstider: torsdag-fredag kl. 14.00-17.00, lørdag kl. 11.00-15.00.
Udvalgte udstillinger fra Dark Gallery CPH udvikles til undervisningsbrug på gymnasier og højskoler. De stilles også til rådighed for kulturinstitutioner.
Kontakt galleriet for yderligere information samt højopløste pressefotos