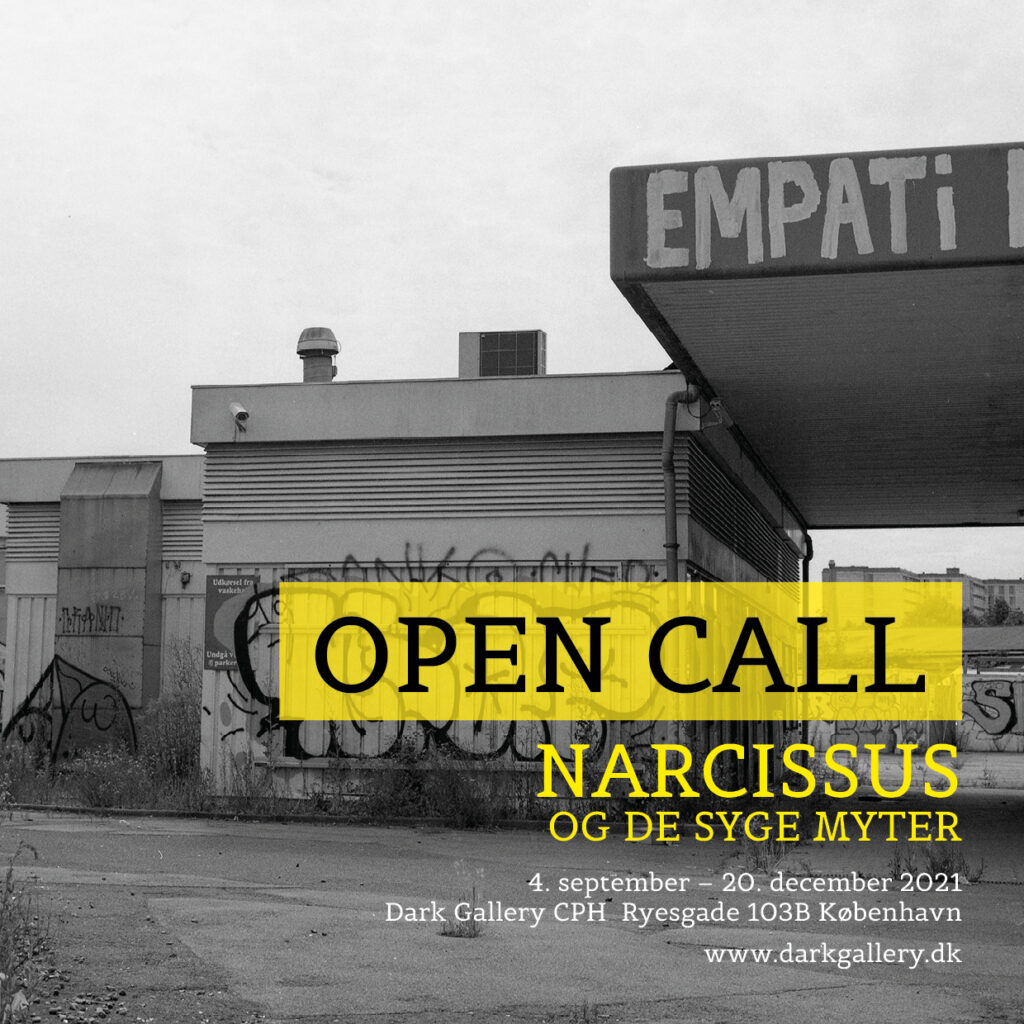 Open Call
May 2021
Dark Gallery CPH invites photographers, models, artists and anyone with psychiatric experience treating people with mental disorders to take part in a collaborative artwork for the exhibition "NARCISSUS – og de syge myter" (NARCISUS – and the pathological myths).
Subject-matter
The classic myths of Antiquity are the founding narratives of modern-day psychiatric diagnosis. They are tales of phobia, traumas and madness. In the Greek myths, these states of mind were often seen to be induced by the gods. "NARCISUS – and the pathological myths" seeks to mirror these ancient tales in our panicked age of pandemic and power-grabbing narcissism.
The artwork
The artwork will consist of 5-7 individual collages of analogue photos each consisting of 4-16 images organised to create semi-kaleidoscopes. The framed collages will be exhibited in a blacked-out gallery space illuminated by visitor interaction. Candle-lit shrines will furthermore be erected by the curb-side in the gallery neighbourhood to commemorate the fictional drive-by killing of mythological figures.
The aim
The aim of the exhibition is to emotionally engage the audience in the twisted mind frame of our times and to reflect on the fragility of such values as truth, generosity, empathy and compassion. The choice of tactile analogue photography as the exhibition media seeks to emphasise the authenticity, urgency and timelessness of the messages.
The process + timeframe
The exhibition process will start with workshops in late June and early August 2021. Participants unfamiliar with analogue photography will be offered an introductory course. All expenses for materials used in the exhibition are to be covered by the individual contributors. The exhibition opens on 4 September 2021 at Dark Gallery CPH and will be part of the programme for the Golden Days Festival.
Please contact the gallery directly.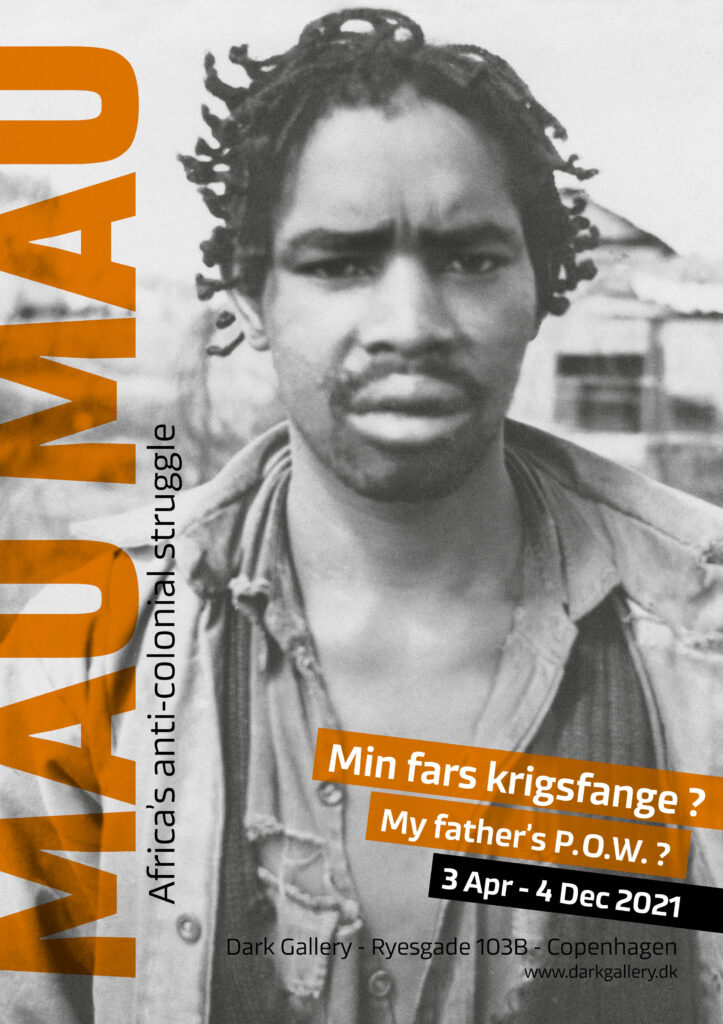 MAU MAU is a documentary photo exhibition based on a never-before published war diary and photo album of a British soldier serving in colonial Kenya in 1955.
For decades, coffee-growing European settlers, including Danish storyteller Karen Blixen, had colonised the ancestral lands of the Kikuyu tribespeople in the Kenyan highlands. When MAU MAU insurgents rebelled against the colonists in the 1950s, the Kikuyu suffered the worst British war crime against civilians since the RAF bombing of Dresden in World War II.
More than 1.5 million Kikuyu were deported by the colonists to a system of concentration camps where they suffered starvation, torture, rape, summary execution, forced labour, and rampant epidemics.
The MAU MAU exhibition is a personal journey of discovery by a son of the British soldier – in search of answers to questions never asked.